10 Hottest Restaurants in San Antonio, Texas
The food and drinks scene in San Antonio is hot and getting hotter, as evidenced by the crush of buzzy restaurants that have launched in the Alamo City in the past couple years. From thoughtful farm-to-table eats and unique tacos to a mezcal bar and Pan-Asian powerhouse, the variety of exciting new culinary options is indisputable. Here are 10 SA bars and restaurants presently stealing the local spotlight.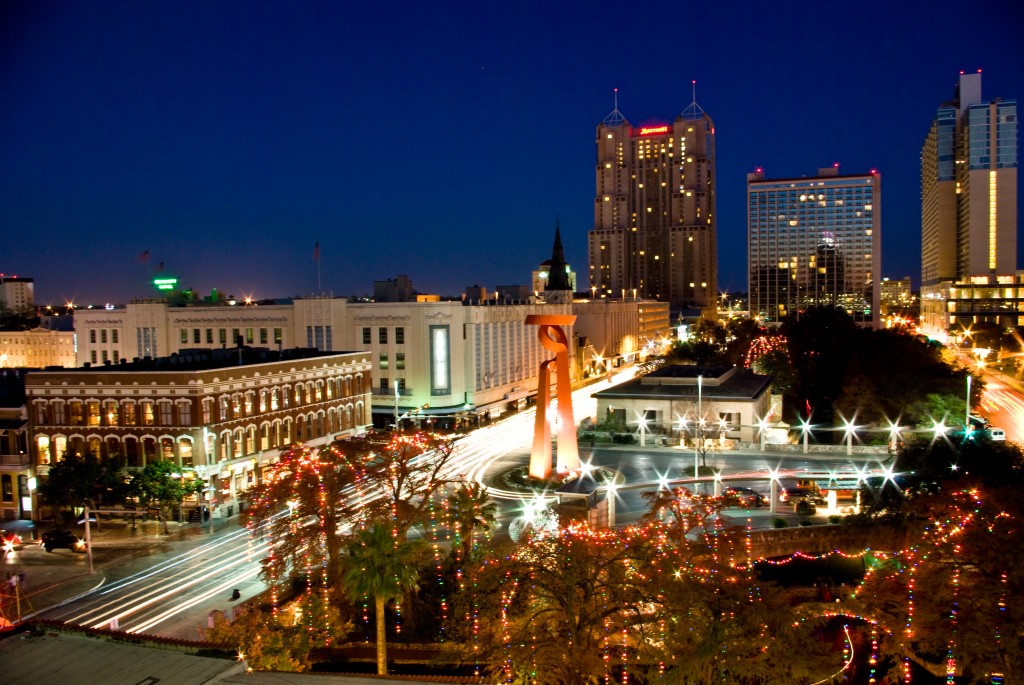 Toro Taco Bar
Why It's Hot: Two chefs (Rick Frame and Josh Cross) joined forces after Frame's visit to Monterrey to birth this Mexican-style open-air eatery serving tacos and bar snacks on the east side, and foodie fans have thanked them by keeping it bustling.
Must-Order: Cabrito guisada, smoked lengua and lamb picadillo tacos as well as unique entrees like squash-and-huitlacoche quesadillas and mushroom-poblano pop tarts. There's even three kinds of guac and queso to start things off, and local beers, Mexican brews and margaritas to pair with eats.
Insider Tip: Keep an eye on the restaurant's Facebook page for the 411 on regular live-music acts and special events.
114 Brooklyn Ave.
Southerleigh Fine Food & Brewery
Why It's Hot: Part of the ever-growing brewpub trend, Southerleigh's in-house brewer, Les Locke, creates unique craft beers on premises for the thirsty masses. Foodwise, expect a menu of Texas and and Southern specialties. Located at the historic Pearl, chef Jeff Balfour serves up playful takes on regional Texas dishes.
Must-Order: In addition to the blackened catfish with bearnaise, crisp chicken cracklins and stewed oxtail pie, the menu section "from the boilers" includes servings of raw oysters and Gulf shrimp and crawfish boils. Here for the beer? Dive into IPAs, porters, a South Texas–style Kolsch and more.
Insider Tip: A late-night menu features snacks like boiled peanuts, wood-fired pretzels, onion dip and more.
136 E. Grayson St., #120; 210-455-5701
Cured
Why It's Hot: Chef-owner Steve McHugh's meat haven continues to bring in as many crowds as it does raves, thanks to its in-house curing program and devotion to high-quality protein and vegetable sourcing. The restaurant's happy hour is among the best deals in the Pearl Brewery complex.
Must-Order: The HH menu's freshly ground cheeseburger, 50-cent quail legs and half-off house cocktails. The nine-part charcuterie plate can be a meal on its own, paired with the bar's excellent craft cocktails and one of Cured's inventive desserts.​
Insider Tip: Cured isn't centrally located within the Pearl enclave but a few paces north of the main hubbub.
306 Pearl Parkway; 210-314-3929
Hot Joy
Why It's Hot: This fancifully decorated Southtown corner became a hot spot right out of the gate, thanks to Southeast Asian–influenced fare with quirky touches from around the world. Think small plates like tater tot chaat and dry-fried green beans with fermented tofu and large mains like Sichuan peppercorn-laced hot fried chicken and Spam fried rice.
Must-Order: Don't think about eating here without ordering the ballyhooed chicken wings with crab fat caramel, an instant classic.
Insider Tip: The best bet is to come with a group, order a ton of plates and wash them down with one of Hot Joy's signature punches that serves four to six.
1014 S. Alamo St.; 210-368-9324
The Luxury
Why It's Hot: Tucked into the Museum District end of the River Walk (i.e. the quiet, non-touristy part), this outdoor, counter-service spot dishes up upscale versions of food-truck eats from converted shipping containers. Bonus: river views while you eat.
Must-Order: Cuban sandwiches with roasted pig head meat, lamb souvlaki sandwiches and crispy fish banh mi, all on housemade baguettes. If you notice orders of hot potato sticks being delivered left and right, it's because the so-named "crack" fries are fresh-cut and fried and served piping-hot.
Insider Tip: There's a B-Cycle station right on-site, perfect for biking up and down the riverfront sidewalk.
103 E. Jones Ave., 210-354-2274
The Last Word
Why It's Hot: The latest in barman Jeret Peña's local bar empire is this underground, speakeasy-style space Downtown, named after the Prohibition-era cocktail. The low-lit intimate space is dotted with photos of famed writers.
Must-Order: Mixed beverages on-tap (Planter's Punch, Negroni, Tom Collins) are reliably great, as are freshly handcrafted cocktails, including the namesake classic The Last Word. Pair snacky items like pickles, marinated olives, beets and pesto goat cheese, and a charcuterie spread along with your cocktail.
Insider Tip: Select martinis are specially priced and paired with a charcuterie serving on Wednesdays.
229 E Houston St., #10; 210-314-1285
Cullum's Attagirl
Why It's Hot: Because folks like wings. This über-casual converted house has a devoted, finger-lickin' following thanks to its numerous presentations of Southern-style chicken. But the bird-curious would also do well to sample specials like chicken bologna sandwiches and chicken pâté when they're on hand.
Must-Order: Attagirl is one of a few spots in town serving Nashville hot chicken, which draws spice lovers and the food trend-savvy; there's classic fried wings and smoked wings too. Sides, desserts and a small beer list round out the non-poultry offerings.
Insider Tip: In addition to hot chicken and classic fried wings, there's always a third rotating wing flavor.
726 E. Mistletoe Ave.; 210-437-4263
Mezcalería Mixtli
Why It's Hot: This drinks-centric spin-off of the hugely popular progressive Mexican eatery housed in a rail car puts mezcal on a pedestal, showcasing more than three dozen varieties.
Must-Order: Sip on the agave spirit neat or order it blended into one of the mezcaleria's cocteles like a simple margarita or Paloma or as complex as the Mariposa Negra, with demarara syrup and licorice root tea. Also choose from beer, wine and spikeable soft drinks plus a shortlist of snacks including bowls of braised proteins (chicken tinga, carnitas and mushrooms among them) with salsa and tortillas; fruit with chili powder; and spicy peanuts.
Insider Tip: Order the crickets — it's a true Mexican delicacy.
5313 McCullough Ave.; 856-630-5142
The Cookhouse
Why It's Hot: A taste of Louisiana comes to SA in the form of this quaint and rustic restaurant specializing in Cajun and Creole specialties from New Orleans.
Must-Order: From charbroiled oysters and gumbo to BBQ shrimp and boudin balls, several classics are represented on the menu, while entrees such as braised lamb with grits, and black and gold pasta with shrimp further reflect the cuisine of the Pelican State.
Insider Tip: You can bring your own bottle of wine; just note the $20 corkage fee.
720 E. Mistletoe Ave.; 210-320-8211
Folc
Why It's Hot: The simply decorated rustic-chic space here offers a hint of the culinary aesthetic in the kitchen, where fresh ingredients are whipped into easy-to-love, modern American fare that SA is devouring.
Must-Order: Ricotta toasts with garden peas and shoots, homey roast chicken and hefty pork schnitzel. Sunday brunch is also a highlight here, and the eggs Benedict, crab scrambled eggs and anything with a big, soft biscuit are not to be missed.
Insider Tip: Once you're done dining, you can easily pop into adjoining bar Park Social for after-meal cocktails or wine.
226 E Olmos Dr.; 210-822-0100